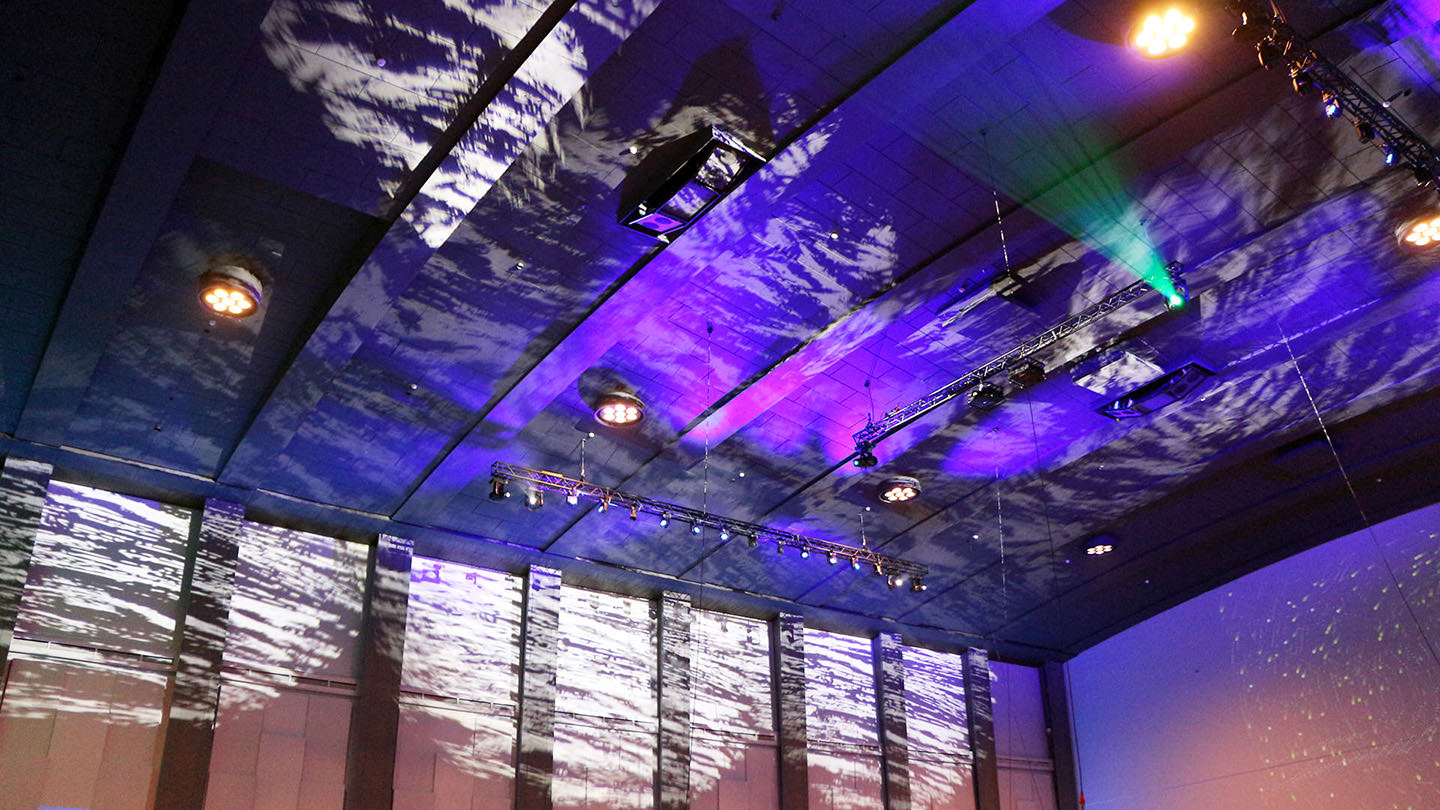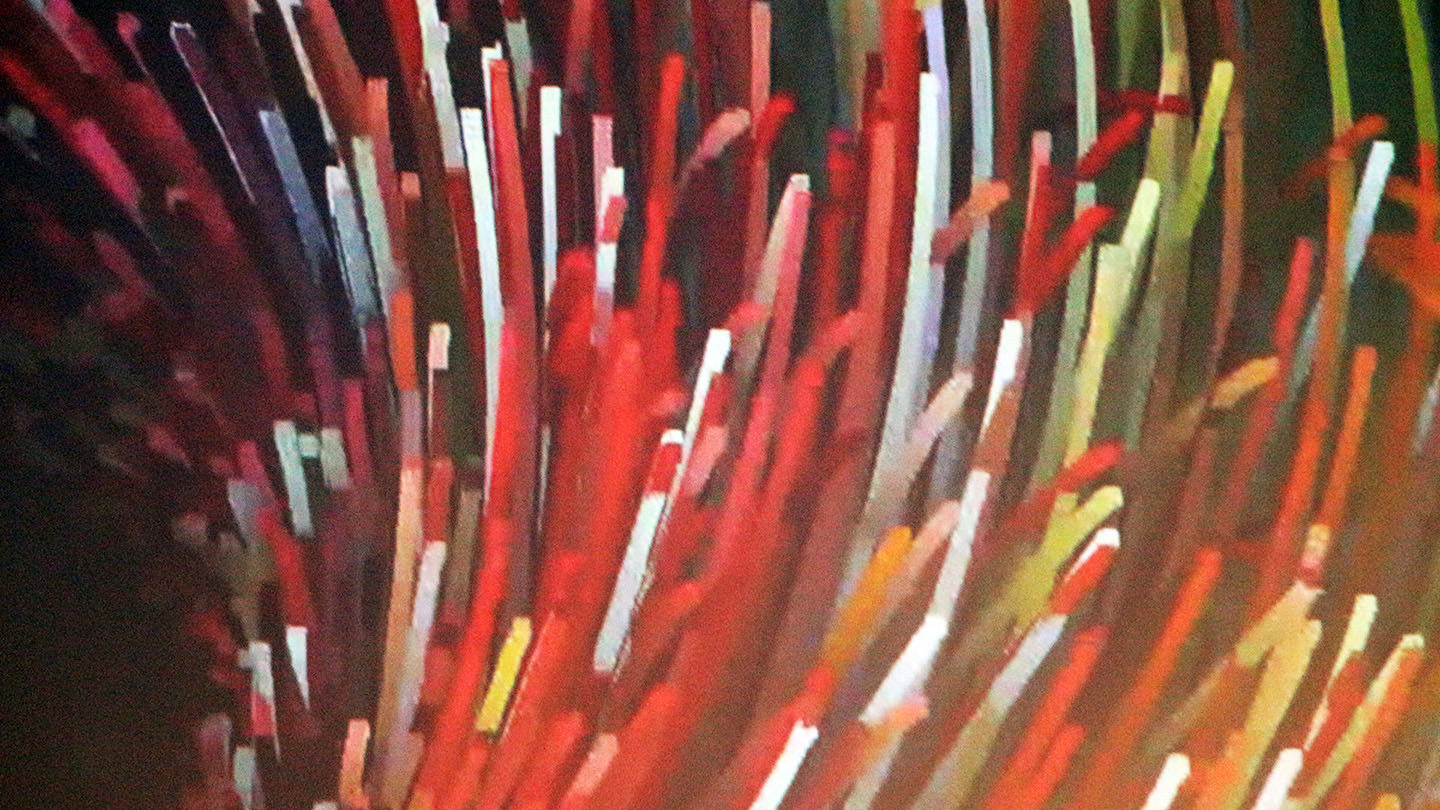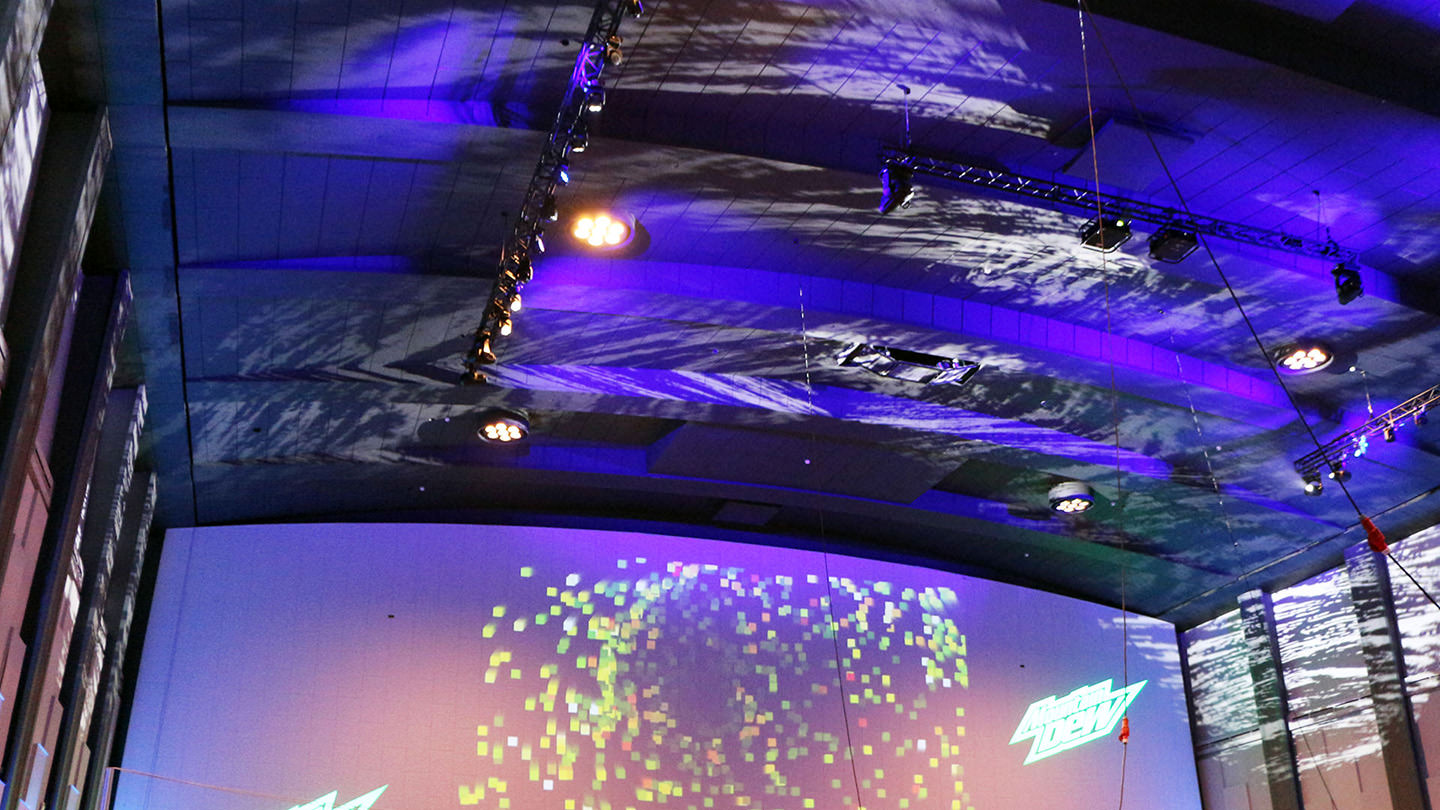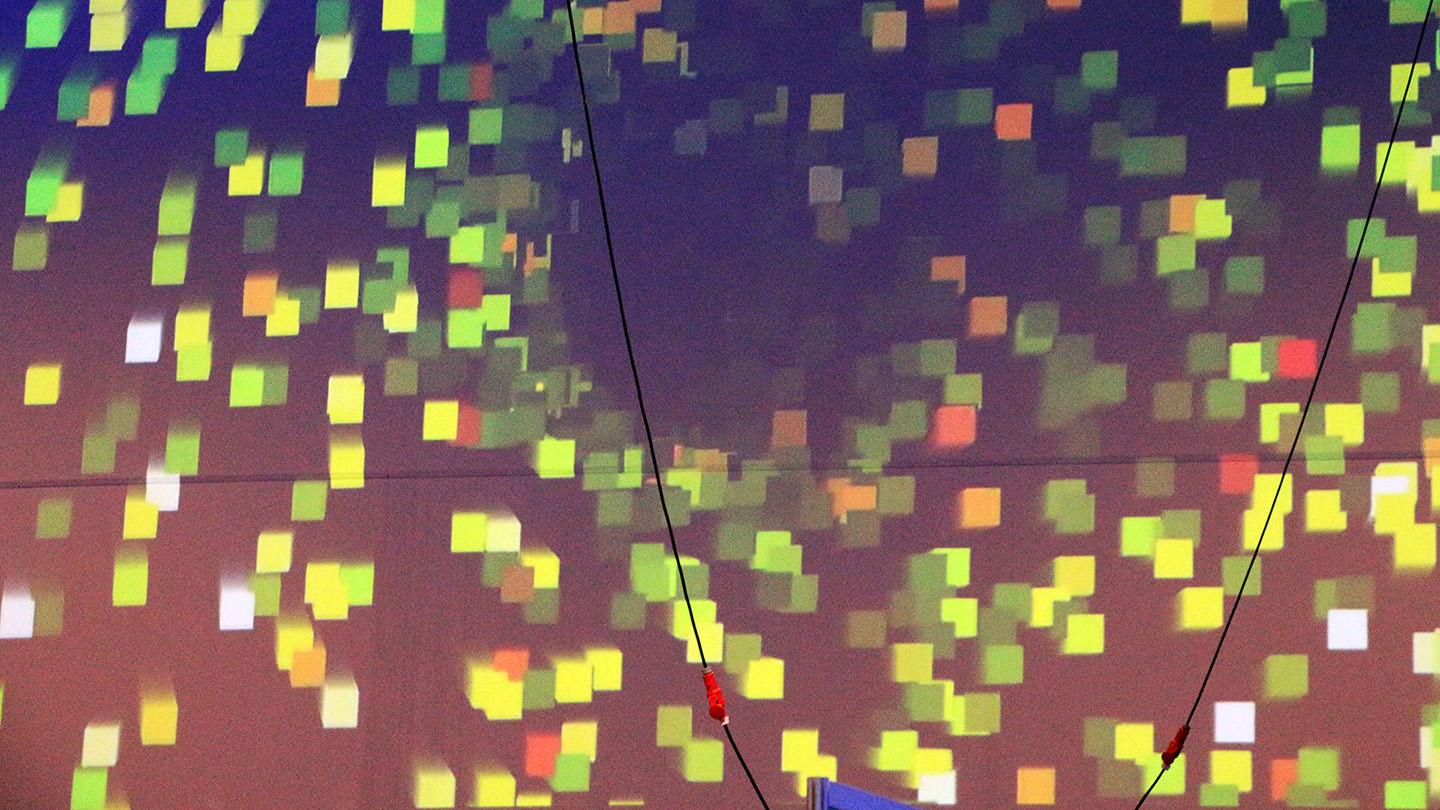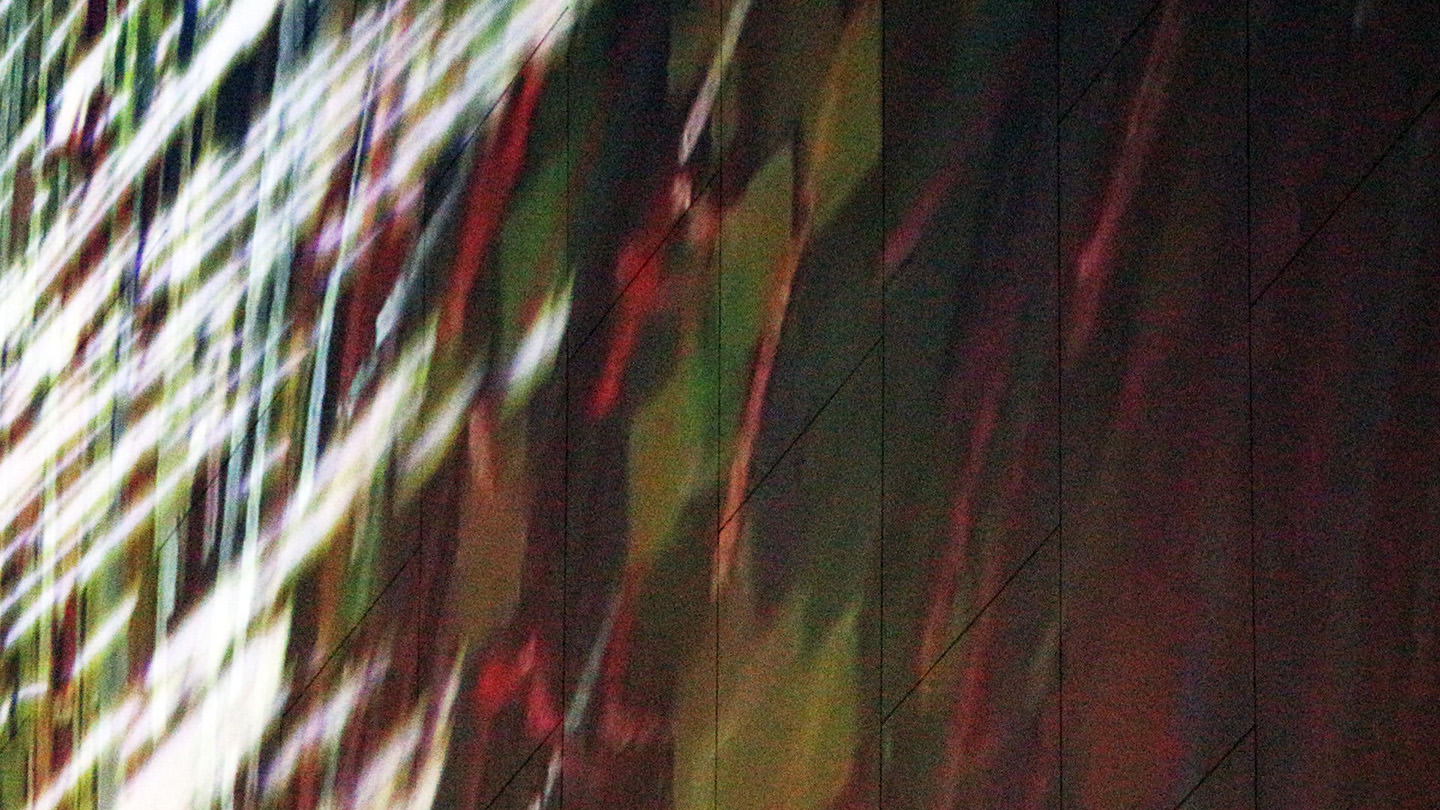 Background
Game Scope is the largest game development event in Denmark and was this time held at the Aalborg Culture and Congress Centre.
Concept
The concept was to design the light elements such that visitors would feel like they were entering a different world. For this, I decided to create a slow-moving hypnotic atmosphere.
The two main visual elements were the ceiling and the end walls with the projections. For the ceiling, I created visuals to give the impression of floating in space, and use generative visuals with the logo colours of Game Scope for the end-walls, with apparent wormholes sucking you into the unknown.
The wall light's colours and movements along the walls were then used to enhance the hypnotic feeling of both the projected generative visuals and the universe of the ceiling.
The particles of the wormhole were deliberately square to pay homage to the digital heritage of the event.
Constraints
The almost limitless possibilities of the advanced lighting control system for the ceiling lighting, two high-powered projectors aimed at each end wall, and controllable RGB lights in individual sections along the walls.